Why? What? When? How? These are some of the most used words in John's dictionary. He's pretty curious about the workings behind what happens in his life, and many of those have to do with the inventions and the aspects of intellectual property in the world around him.
Bluetooth is a common technology with a wide range of applications, especially in today's world where more and more devices are forming a coherent smart network. John's just here for the headphones, but he learned a lot about what exactly goes on behind how Bluetooth is used today.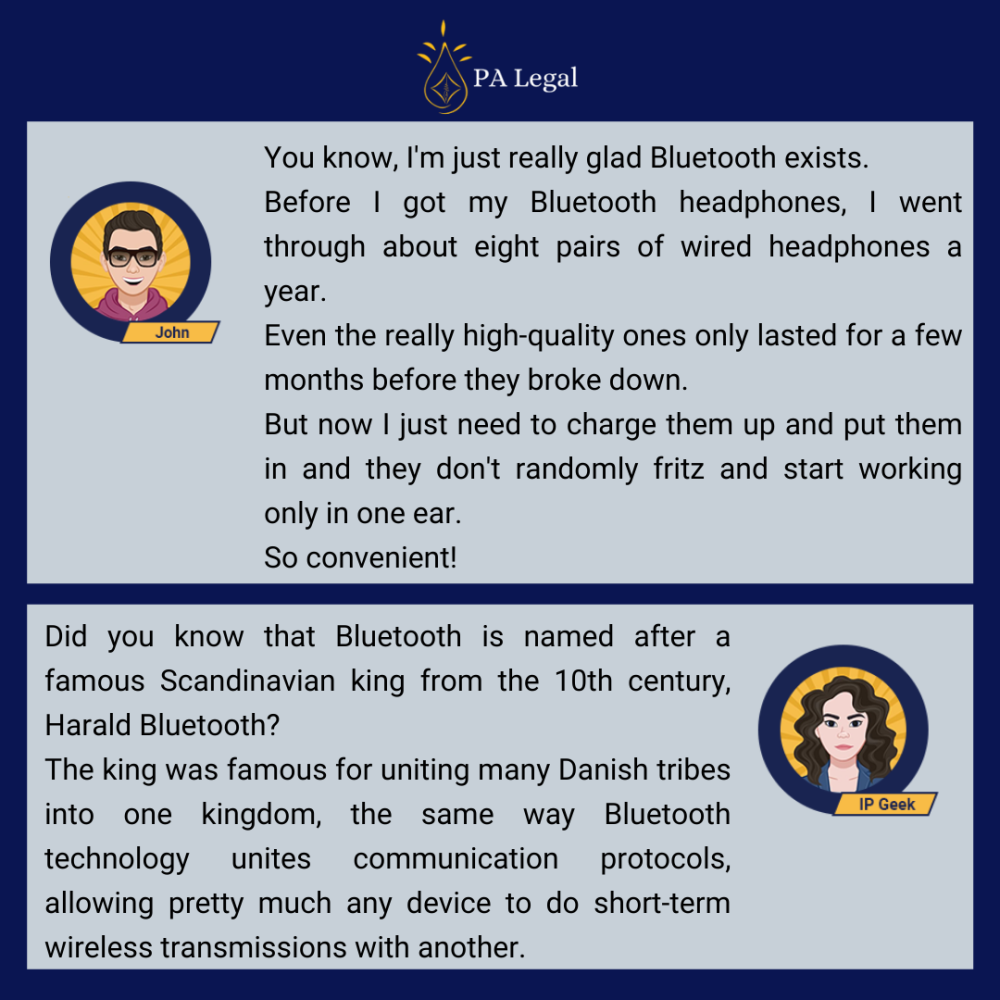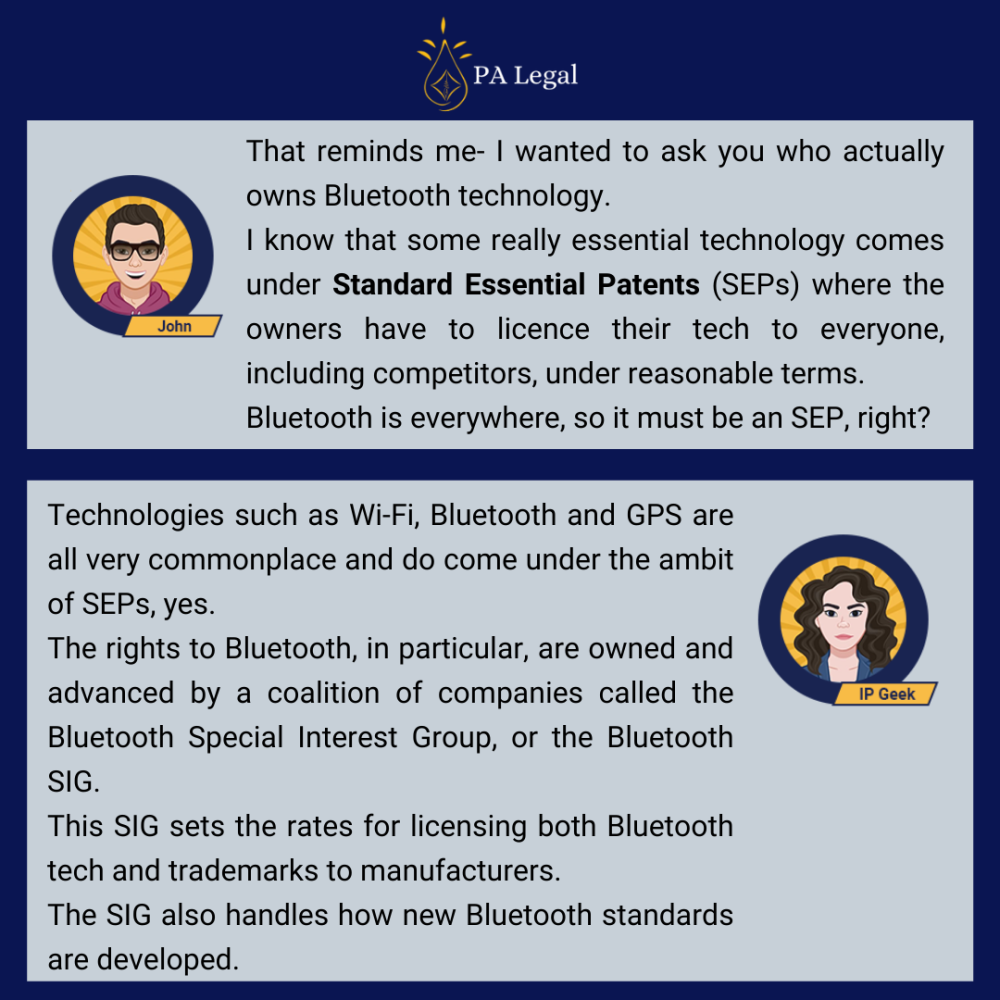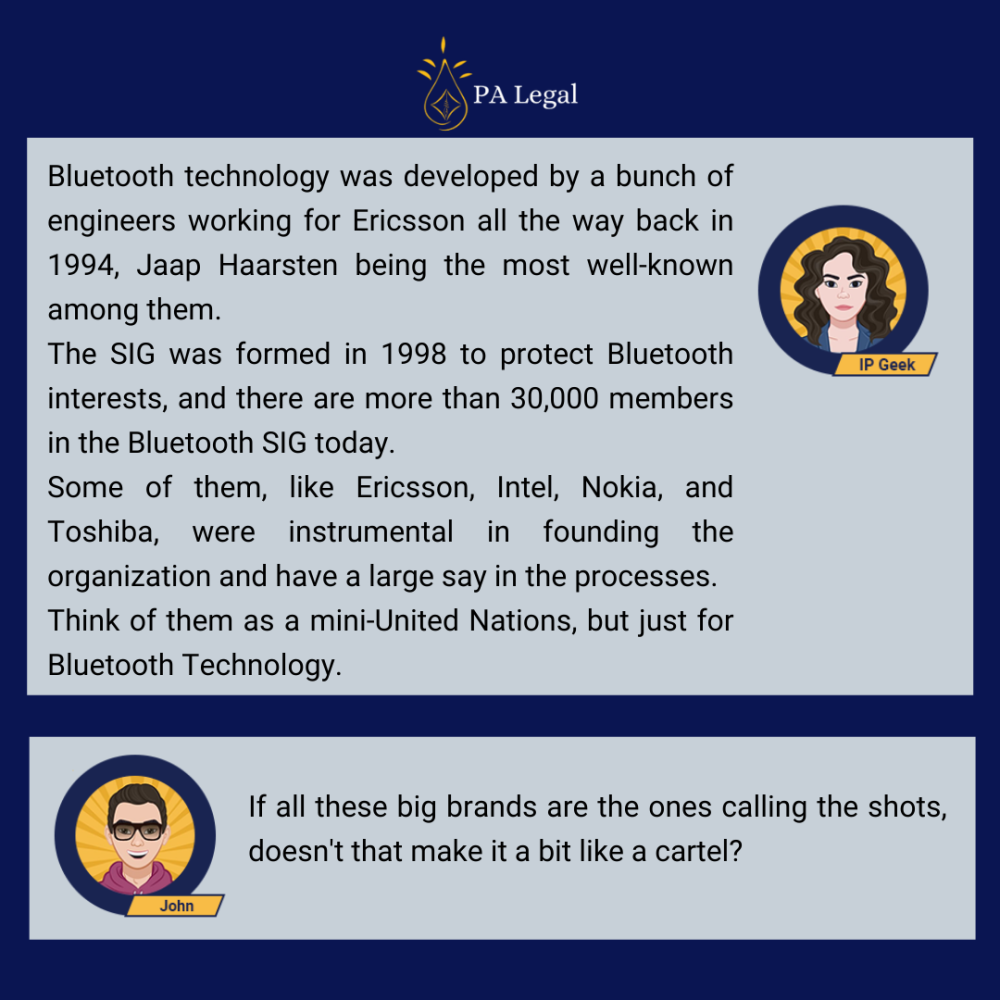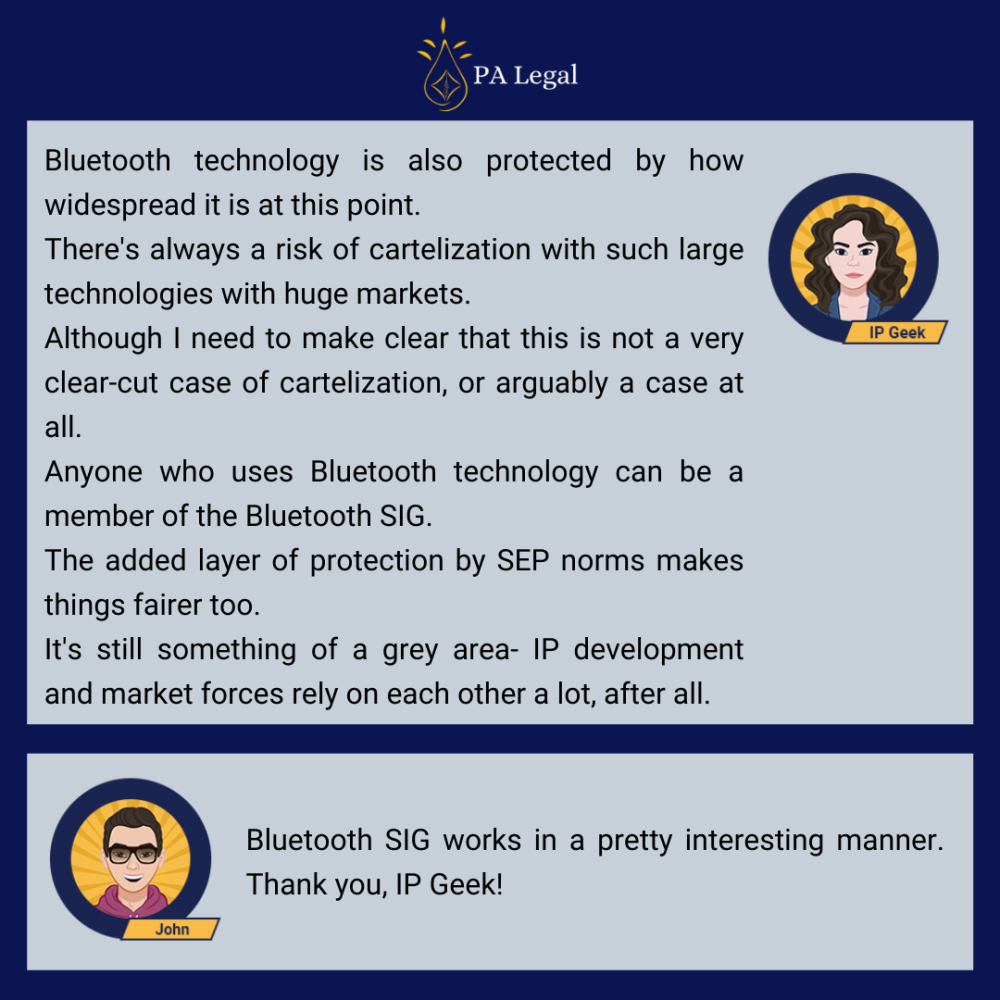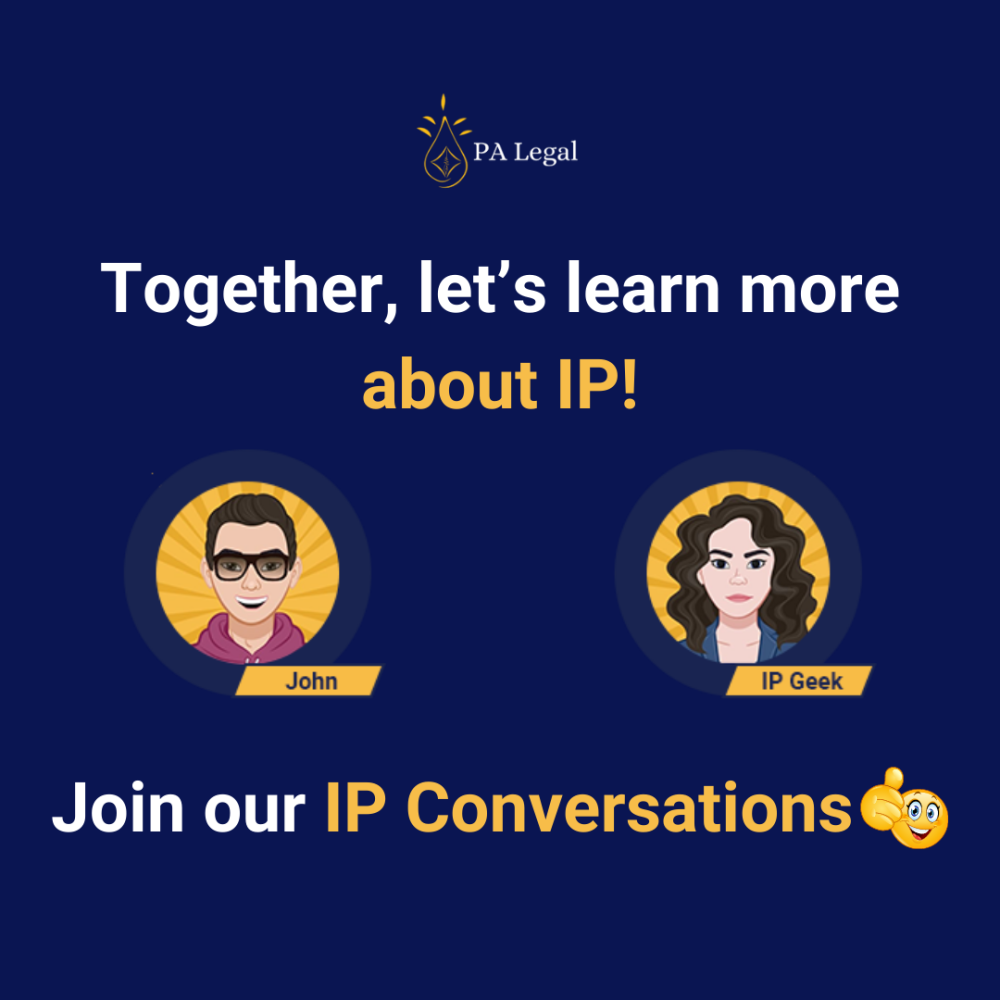 Thank you for reading our blog! We'd love to hear from you 🙂
Are you Interested in IP facts?
Would you like to know more about how IP affects everyday lives?
Have any questions or topics you'd like us to cover?
Send us your thoughts at info@thepalaw.com. You can also join the IP Conversation by subscribing to our newsletter.